Posted on
By M. Fernandez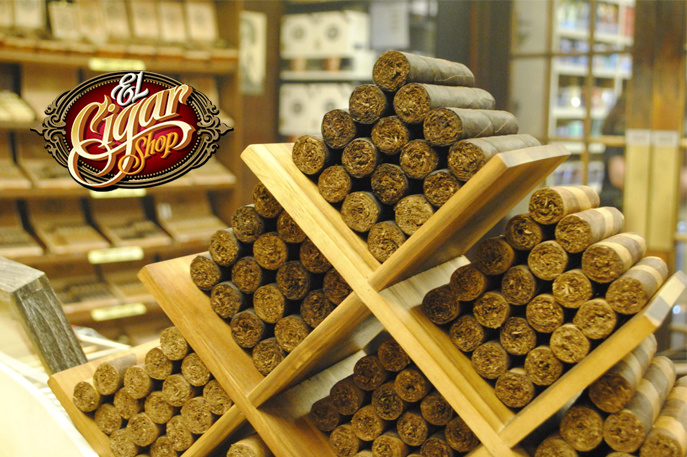 If you are searching for a cigar store near me and you are in the Philadelphia area, then come by and visit El Cigar Shop for all your cigar needs!
If you are searching for a cigar store near me and you are in the Philadelphia area, then you don't need to look any further. El Cigar Shop is the premier cigar store near Philadelphia where newcomers and aficionados alike can find exactly what they are looking for. We strive to create the best atmosphere, maintain the highest quality selection, and stay at the forefront of cigar culture. 
These are just some of the many reasons that have made us a popular choice for finding the best cigar for you. Whether you are looking for an exotic brand or a timeless classic, you can be assured that El Cigar has exactly what you are looking for. Our success has extended to the internet with a comprehensive and helpful store to buy cigars online. There you can find the same incredible inventory at great prices as our physical store. 
A One-Of-A-Kind Experience
There are many stores that claim to be cigar shops that are little more than glorified smoke shops. More often than not these retail outlets will confine their cigar selection to a small area that is usually difficult to navigate. Most of the employees will be completely unhelpful as they annoyingly follow you around in this cramped space. Worse, these retail stores do not properly store their cigars or have any real kind of selection. 
El Cigar Shop is extremely proud to say that this description does not fit us at all as a cigar store near me. Our team takes great pride in creating a great and inviting atmosphere for everyone to enjoy. Our shop is designed to cater to everything cigars from accessories to the stogies themselves. All of our cigars are kept in a large, walk-in humidor. The humidor guarantees that every cigar is kept fresh and safe from the elements. There, customers can browse through premium cigar brands. 
Perhaps what really sets us apart is that we are located within a car wash. That means that you can enjoy a high-quality car wash while browsing through an incredible selection of rare and premium cigars. We even offer combined memberships in which customers can enjoy unlimited car washes for a monthly fee. 
An Unforgettable Inventory And Competitive Prices
Whether you are a cigar aficionado or a newcomer, we are certain you will find a cigar that you absolutely love. All of the most popular and little known cigar brands can be found all under one roof at El Cigar Shop. One of the first things customers notice is our low prices on all our products. We will even match or beat the price of any competitor in the unlikely event that you find lower prices. We absolutely guarantee it. 
El Cigar Shop would not be the best cigar store near me without a great selection of cigar accessories. Some of our most popular cigar accessories are humidors. We offer a selection of humidors including the modest and more high-end models. A humidor is essential to keeping your cigar collection fresh and safe from any vermin. Come visit us today at our store location or check out our inventory online. 
Follow us on Facebook | Instagram for deals, news, and more!
Philadelphia Cigar Store Near Me